The creators behind the innovative fundraising organization, deleteC (delete cancer) have been invited by IGCS President Keiichi Fujiwara to speak at special IGCS Annual Global Meeting session on November 5 in Seoul, Korea. A certified non-profit organization in Japan, deleteC aims to make cancer a curable disease through the collective power of society, enabling anyone and everyone to promote and support cancer research through casual social actions in their daily lives.
President Fujiwara's invited guest speakers, Shiro Oguni (deleteC Founder) and Kentaro Nakagawa (deleteC Medical Communications Manager) will share their unique model of creating awareness and interest for cancer treatment research. The idea for deleteC, which eliminates the C, was born from a business card that Nao Nakajima, who had stage 4 breast cancer, was holding in her hand when she was talking to Shiro Oguni, a television producer/director and visionary about her desire to make cancer a curable disease. Shortly after the project was set in motion, there was a discussion with President Fujiwara about the importance of fundraising for cancer research. Combining the minds and talents of Shiro and Nao, who has since passed in 2021, the idea to make cancer a curable disease by raising awareness for cancer research and utilizing the fundraising power of the general public to support such research was born. Dr. Fujiwara now serves as a scientific board member for deleteC, reviewing the scientific research proposals their funding supports.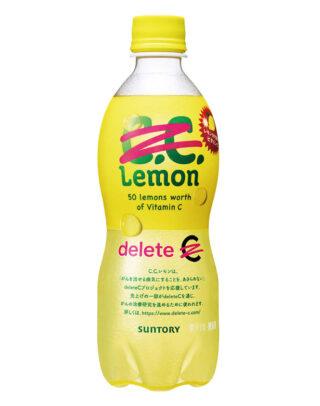 The way it works is simple. Companies, organizations, and individuals who agree to participate will produce and sell (or offer) their original products or services only with one small difference. They remove the letter "C" (the first letter of "cancer") from their brand logos and product or service names, showing that they want to make cancer a curable disease.
Alternately, they may incorporate the deleteC logo and concept colors into their product, or further customize the way they participate. A portion of the proceeds earned from those rebranded goods and services is then donated to deleteC for their cancer research support fund. It's beneficial for everyone involved! This initiative is now expanding beyond product sales into a variety of other areas.
At the end of January, prior to World Cancer Day, a ceremony is held (coined deleteC -HOPE-) to grant the collected donations to researchers studying cancer. The recipients are selected by the Research Selection Committee, which consists of doctors with specialized knowledge of cancer clinical trials, participating companies, cancer survivors, and deleteC representatives, including perspectives from the general public.
Since its founding in February 2019, deleteC has received messages and donations from more than 50,000 people joining the promotional activities and supporting cancer research. Over 30 million yen ($200,000 USD) has been donated to eight doctors and researchers of pediatric cancer, cervical cancer, gastric cancer, lung cancer and breast cancer, and to research nurses who play vital roles for conducting research.
We are delighted to welcome the minds behind this fundraising phenomenon to the IGCS 2023 Annual Global Meeting by special invitation of our President. We hope to see their idea and the intentions behind it spread globally, inspiring others to take action and find innovative ways to delete cancer from our lives.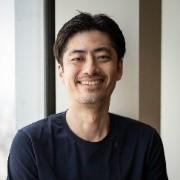 Shiro Oguni (Founder & Representative Director at DeleteC)
Shiro Oguni founded deleteC in February 2019 with two colleagues.  One of them was his friend and breast cancer survivor, Nao Nakajima who approached him with an idea to end cancer through research funding. After seeing the design on a business card Nao was holding, the idea for deleteC was conceived. He remembers the exact date, November 2, 2018. On that business card was the logo of a widely recognized institution in which the word cancer is marked out, representing the intention to do away with cancer.Only a few seconds before seeing that intentional design, he had nearly given up, thinking there was nothing he could do to cure cancer. But in that fateful moment, his idea was born. His worldview changed and led to the creation of the non-profit organization, deleteC. That one moment of inspiration has stuck with him ever since and continues to be the driving force behind his work.
He is also a television director and the President/Producer of Shiro Oguni Office, Inc. He joined the Japanese public media organization, NHK in 2003 and has produced numerous documentaries and programs. He is also known for developing a smartphone app that has been downloaded 1.5 million times. A man determined to spread kindness throughout the world, he is the creator behind the "Restaurant of mistaken orders" a food service project that employs people living with dementia. This concept has now spread to 150 countries, raising awareness of dementia, and aiming for a more symbiotic and tolerant society.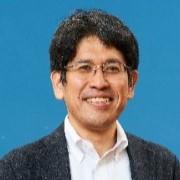 Kentaro Nakagawa (Sustainability Promotion Team, Medical Communication Manager)
Kentaro Nakagawa joined deleteC in early 2021, introduced to the founding through a mutual acquaintance. He had been involved in basic cancer research for more than 10 years bridging the communication gap between the medical community, the general public, and deleteC.
After completing his Ph.D., he believed that the field of cancer research was too difficult and inaccessible for the general public to fully understand, and that only medical professionals could promote and contribute to cancer research. He realized that he was wrong. Through the social system of organizations like deleteC, any person and any company can support and promote cancer research in their own capacity. He participates in this pioneering activity with the confidence that it will lead to the promotion of research for the cure of cancers.
He currently works in a precision oncology company. He completed his research fellowship in cancer cell biology research in 2007 and worked as laboratory staff in a national university until 2014. He moved into pharmaceutical development in 2015 and has been in his current position since September 2021.