REGISTRATION FEES FOR IN-PERSON ATTENDANCE (IN USD)
REGISTRATION
CATEGORIES
EARLY RATE
Through July 26, 2023
REGULAR RATE
July 27, 2023 – Nov 1, 2023
LATE RATE
From Nov 2, 2023
HIGH INCOME COUNTRIES
Member
$695

$800

$920

Non-member
$1025

$1,180
$1,355
Student, Nurse, Resident, Fellow-in-Training**
$320

$365

$420

Combo dues+member registration***
$940
$1045

$1,165

UPPER AND LOWER-MIDDLE INCOME COUNTRIES*
Member
$540
$620
$715
Non-Member
$695

$800
$920

Student, Nurse, Resident, Fellow-in-Training**
$275
$315

$365


Combo dues+member registration***
$600

$680
$775
LOW INCOME COUNTRIES*
Member
$230

$265

$305

Non-Member
$340
$390
$450

Student, Nurse, Resident, Fellow-in-Training**
$110
$125

$145
Combo dues+member registration***
$255
$290

$330
REGISTRATION FEES FOR ON-DEMAND ATTENDANCE (IN USD)
REGISTRATION
CATEGORIES
EARLY RATE
Through July 26, 2023
REGULAR RATE
July 27, 2023 – Nov 1, 2023
LATE RATE
From
Nov 2, 2023
HIGH INCOME COUNTRIES
Member
$465
$535

$615

Non-Member
$600
$690
$795
Resident, Fellow-in-Training, Nurse**
$95

$110

$130

Advocate
$95

$110

$130

UPPER AND LOWER-MIDDLE INCOME COUNTRIES*
Member
$355
$410
$470
Non-Member
$465
$535
$615


Resident, Fellow-in-Training, Nurse**
$95
$110

$130


Advocate
$95

$110
$130
LOW INCOME COUNTRIES*
Member
$80

$90

$110
Non-Member
$115
$135

$155
Resident, Fellow-in-Training, Nurse**
$80
$90

$110
Advocate
$80
$90

$110
* Please refer to the World Bank's Country Classification to find your country's income level classification.
**Proof of Student, Nurse, Resident, Fellow-in-Training status is mandatory – In order to benefit from the special fee, a submission of your status confirmation (official letter signed by the Head of Department – hospital, company or academic institution which confirms status of the applicant) or copy of your status ID) must be uploaded during the online registration.
*** Membership fees are based on profession and World Bank economic classifications from each member's country. Click here to see the Member Benefits.
FEES FOR IN-PERSON CATEGORY INCLUDE:
Access to multiple halls of live scientific and educational programming
Eligibility to claim Continuing Medical Education (CME) credits
On-Demand access to all recorded sessions 3 months post-meeting
Entrance to the abstract poster area, surgical film cinema and exhibits
Admission to social networking events and opportunities to meet and network with speakers and colleagues throughout the meeting
Coffee and refreshments
FEES FOR ON-DEMAND CATEGORY INCLUDE:
Recordings of plenary scientific content (abstract presentations)
All educational sessions (surgical sessions, debates, etc.)
Abstracts including E-posters abstracts and trials in progress
Surgical films cinema and session(s)
Industry-sponsored educational sessions featuring the latest research and technology
IGCS is utilizing Education360 Learning Portal for IGCS 2023 on-demand
Payment of registration fees must be made in USD after completing the registration process. You may choose one of the following methods:
Credit Card: Visa, MasterCard or American Express
Bank Transfer: Additional 30 USD handling fee is required.
Please ensure that the name of the meeting and participant are stated on the bank transfer.
Bank charges are the responsibility of the participant and should be paid at source in addition to the registration fees.
Account Name: IGCS 2023 Congress, Seoul
Bank Details: Credit Suisse Geneva, 1211 Geneva 70, Switzerland
Bank Code: 4835
Swift No: CRESCHZZ80A
Account Number: 1500934-92-532
IBAN Number: CH07 0483 5150 0934 9253 2
Registration will only be valid upon receipt of the full payment by the registration department according to the deadline indicated. An email confirming the registration will be sent after receipt of the required fees.
Outstanding payments will be collected onsite and charged the onsite rate. A copy of the bank transfer (or other proof of payment) will be required if the registration fees were not credited to the meeting account on time.
REGISTRATION CONVERSION & CANCELLATION POLICY
Due to the uncertain times and the ongoing developments, IGCS has implemented a flexible registration model.
CONVERSION OF REGISTRATION CATEGORY
Until and including July 26,2023 you will be able to change your registration category at no additional charge beyond applicable ticket price differences.
For example, if you registered to attend in-person in Seoul, you will be able to change your registration category to On Demand and receive a refund of the difference in fees. If you registered for On Demand but would like to update your registration to in-person attendance, you will be required to pay the difference in fees based on the registration type and category at the time the change is made.
As of July 27, 2023 there will be no refunds for changing your registration category.
Please note that when changing your registration category, the fee that will apply will be based on the registration fee and category applicable at the time the change is made.
CANCELLATION POLICY
All cancellations must be emailed to reg_igcs23@kenes.com prior to the below deadlines:
Cancellations received until and including July 26, 2023 – full refund
From July 27, 2023 – no refund
*Note, In case of cancellation at any stage, bank transfer handling fee (30 USD) will not be refunded – applicable to bank transfer payments only.
For questions or assistance in registering for IGCS 2023, please contact the registration department at reg_igcs23@kenes.com
IGCS 2023 Registration Department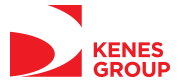 Kenes International Organizers of Congresses S.A.
Rue François-Versonnex 7
1207 Geneva, Switzerland
T: +41 22 908 0488
Email: reg_igcs23@kenes.com