Benefits of Attending & Past Statistics
Industry Benefits of Supporting the IGCS Global Annual Meeting
Maximize awareness of your brand and enhance your company's image by gaining exposure to clinicians, researchers, and advocates dedicated to gynaecologic cancers.
Engage in meaningful conversations with IGCS leaders to discuss current trends and future topics in the industry for potential developmental and educational opportunities.
Become an integral part of the IGCS mission to improve the care of women affected by gynaecologic malignancies across the globe through education and training and public awareness.
Statistics from Previous IGCS Annual Global Meetings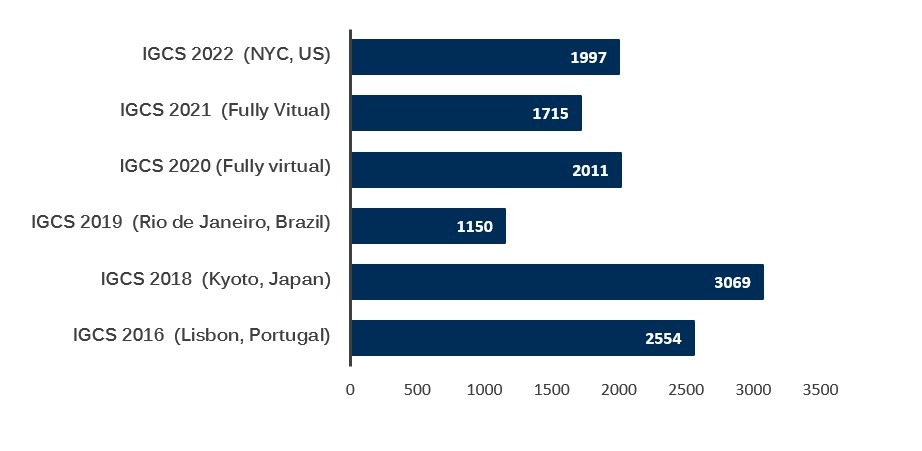 Statistics from IGCS 2022 – New York City & Online
Total Participants In Person
Total Participants Online
PARTICIPANTS BY WORLD REGION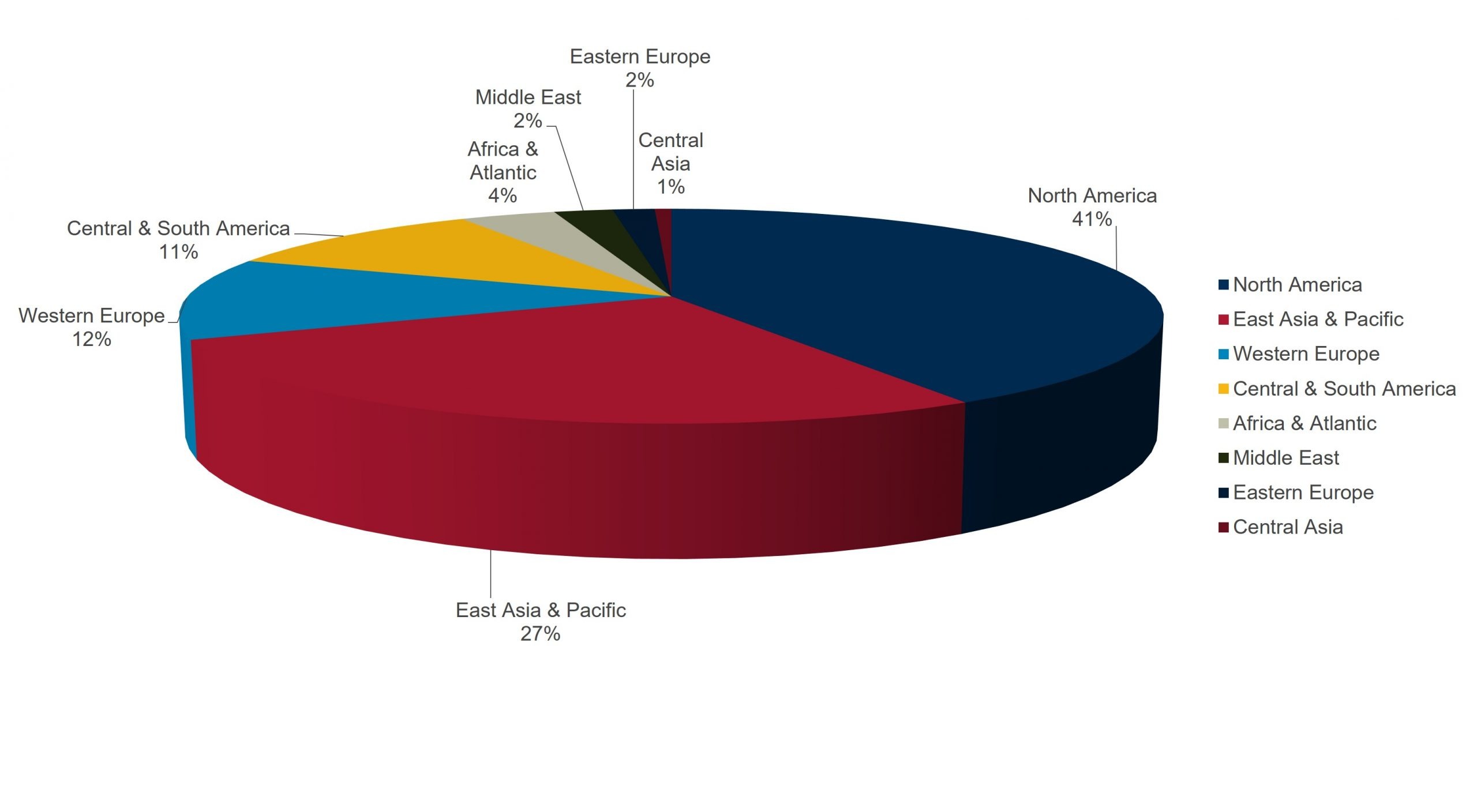 TOP 10 COUNTRIES IN PERSON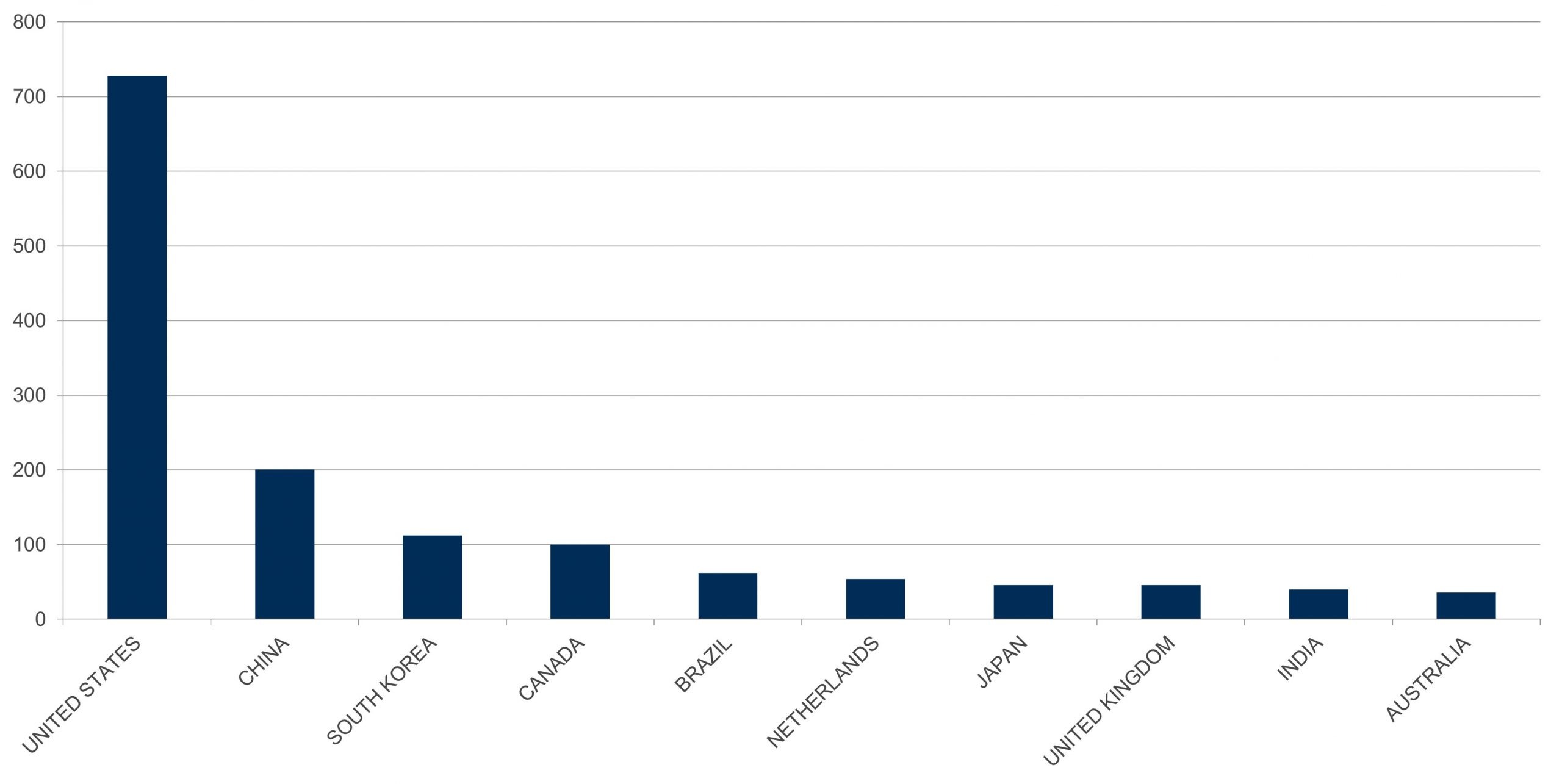 PARTICIPANTS BY PROFESSIONAL ROLE (%)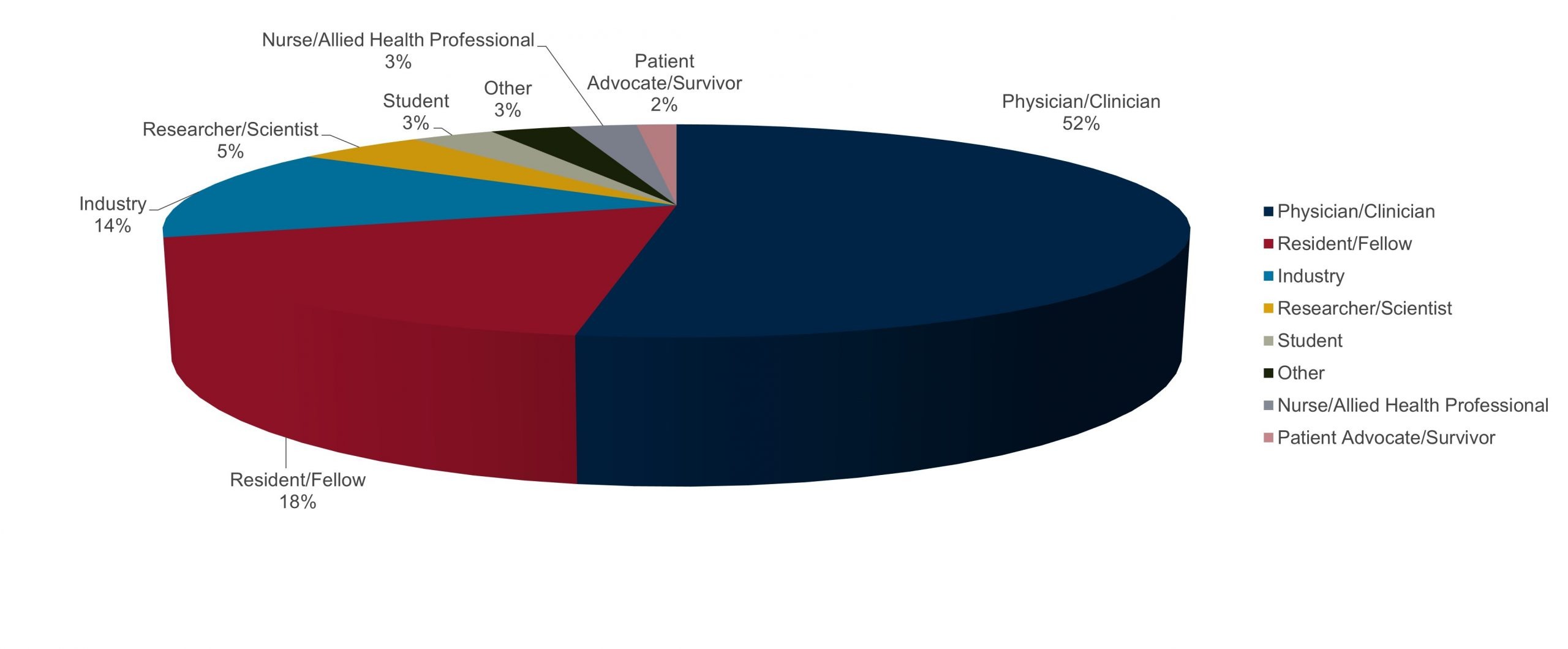 PARTICIPANTS BY PROFESSIONAL INTEREST (%)